Travelling during Monsoon in India is a delight to the eyes. The rain adds to the beauty of the subcontinent like a cherry on top of the cake for around one-fourth of the year. Andaman and Nicobar Islands, Munnar in Kerala, Coorg in Tamil Nadu, Khandala, Lonavala and Marine Drive in Maharashtra, and several other places in the North and North East India, the Monsoon makes these places all the more attractive to visit.
ALAS! RAIN MAKES EVERYTHING SO CLUMSY.
Not anymore!
Here's a list of essentials a traveler ought to add to his/her backpack while embarking on a Monsoon-y journey across India. I bet, you'd never say no to your travel pans during Monsoon ever after.
1. Waterproof Bag
A good quality water resistant bag is important to keep all your things safe and dry inside. Waterproof bags and water resistant bag-covers are easily available these days.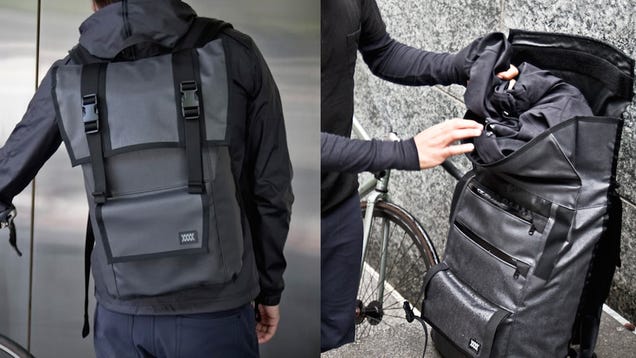 2. Umbrella/Rain Jackets
A big strong umbrella can keep the rain off your shoulders and make your journey convenient especially while you're hiking or simply walking along the beach. For those who do not want to carry the burden of an umbrella, can carry a rain jacket and put it on outside their clothes for a completely dry experience.
3. Footwear
Waterproof shoes or gum boots are advisable to be worn while travelling in rain. Avoid wearing rubber slippers on long journeys unless you're going out for a beach walk or a short walk. Also, wearing canvas or normal sports shoes isn't a very great idea, as they take a long duration to dry up and make your feet soggy inside the shoes.
Crocs is another suitable choice unless you're going on a robust trek and can be used for short distance journeys.
4. Clothes
Light cotton clothes or nylon or synthetic clothes are the best while travelling in rain because of their speedy drying up quality. Three-fourth pants or shorts can prove to be more comfortable. Windcheater jackets can be worn to keep off light rains and wearing denims is a big NO NO!
5. Plastic Bags
Do not forget to carry small plastic bags for you to put all your essential travel documents, phone, wallet, camera and other electronic devices to keep them dry and safe for use.
6. Insect Repellent
Indian Monsoon gives rise to a lot of mosquitoes or insects, hence it is always better to safeguard yourself against any harm caused by these insects. Carry a mosquito repellent, or cream or a mosquito net to make your stay comfortable.
7. Germ Killers
Avoid any and every sort of viral, bacterial and fungal infection while travelling. Use hand sanitizers and water purifier like Steripen to avoid diseases like dysentery or cholera.
8. First Aid
Always carry a first aid box while travelling, especially during monsoon. You might slip and fall or catch a common cold or flu, hence this first aid would come in handy that time.
9. EARPLUGS
Good music is a must!
Especially, knowing the conditions of Indian traffic and the messier it becomes during rains, it is always advisable to plug-in your earphones and listen to your favorite music to drift in your own fancy world or enjoy the beauty of the wetland outside your vehicle, without worrying about that long journey that you've set for.
Don't let the rain bog the traveler soul in you down. Indian Monsoon is a boon and not a bane.
ENJOY YOUR JOURNEY!
A third year student of Economics from Miranda House, University of Delhi, Anima wants to have a taste of everything in life. With her interests ranging from the love for singing to the passion for sports like basketball and volleyball, she wants to test her abilities in the maximum spheres of life.